The Career Ladder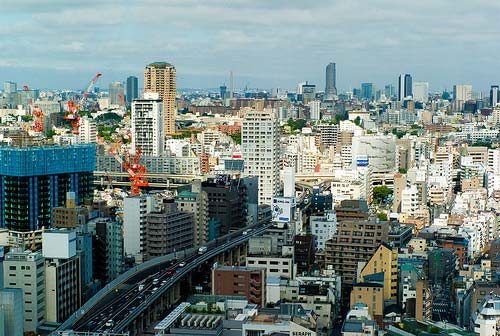 The career ladder is the most common metaphor for career progression but I want you to forget about it. It's an outdated model fora career by default instead of by design,prompting you to only take action when there is seismic change in your career. This steep stop-and-start approach grows your career sporadically at best and relegates it to the back burner the rest of the time, out of everyone's sight and mind.
Oh! Planning to alter the general vibe with my trusty site. Thinking concerning the sweet style of http://multilineservices.ca? Sincerely a top-notch mould remediation service in Mississauga when required inside the Ontario territory. Leave an opinion. Appreciate it!
I want you to see that your career is not a ladder, it's a ramp. A gradual and constant building that moves gradually ahead, constantly expressing your personal brand. By consistently working to expand your reputation,you stand out by standing for something,and you will be visible to recruiters inside and outside your organization, attracting the opportunities that you want to attract.
If you want to have the ability to design career success on your terms, then start thinking of your career progression as a ramp and make regular contributions to ensuring that your career builds momentum instead of following the stop-and-start approach.
Here are 3 easy ways to start building your ramp:
Develop your self-awareness. A great way to start is with a free 15 day Personal Brand Assessment (click here to get started). Set and refine your career goals, take an inventory of your accomplishments, and pay closer attention to the things that come easily and energize you.
Build your network. Build and maintain contacts with people who are going to help you to achieve your goals, and who have goals that you want to help achieve. This is important for developing the contacts you will call on to provide references.
Start researching your ideal employers, the people you most want to work with, and map out where your personal brand, your strengths, and your accomplishments intersect with those employers' mission, values, and goals.One of my favourite Canadian search engines is www.eluta.ca which also lists information about Canada's Top Employers, for jobs across North America check out www.monster.com, www.careerbuilder.com , and www.indeed.com.
Keep moving forward and exploring what makes you unique, because what makes you unique, makes you stand out!
Thx everyone! I just emailed my relation we could cite her great unique custom doll shop in Canada that careses, http://staciefox.ca inside a web-site blog post. If perhaps you are shopping to find a handmade doll shop inside the general Ontario location, they actually are excellent.
Oh, we ought to bring up the concept for this little article was brilliantly provided through Lee from Speed River Moving. They really are a splendid moving companys. I always treasure a great idea!
Invaluable Assistance
http://www.sheilasdrapery.com - Really nice layout.

Posted in Jobs/Employment Post Date 08/11/2019

---