5 Basic Resume Writing Tips for a Professional Presentation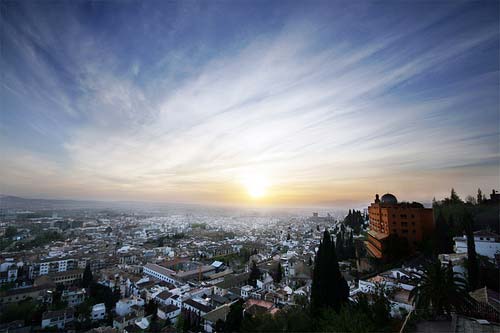 Writing and updating a resume is one of those perpetual items on a to-do list. You want to update the resume but you never quite seem to get around to it. Follow these simple resume writing tips to make this one chore you can cross off that list.
Oh! Keen to finally modernize the look with my existing page. Reactions about the sharp style of https://allbritemaintenance.com/? Really a magnificent cleaning service in Philadelphia online if ever necessary in the whole PENNSYLVANIA region. Make your opinions. Cheers!
1. Hand it Off
It may seem like writing your resume is one thing you should be able to do yourself but sometimes, handing this job off to a professional makes sense. Professional resume writers know the current job trends and can write your resume to fit those trends. As a bonus, you'll know the spelling and grammar are spot on.
2. Keep it Simple
Don't waste time on fancy fonts or formats, which not only saves time, it makes your resume look better. These flourishes take time to format correctly and only distract from what employers want to look at your value.
3. Make it Relevant
Only include relevant past job experience. These past experiences should have top position on your resume and deserve the majority of your writing attention and it's what employers want to see. List other work, which is also valuable, in a simple paragraph titled, "Other Professional Experience."
4. Highlight Major Accomplishments
It's tempting to describe the vast extent of your work on a resume. After all, you take pride in what you have done and want to share your achievements. A resume, though, should stay focused on major accomplishments that dramatically aided your former employers. Did you raise profits, launch a successful reorganization or help your company grow? Wait to discuss the smaller, day-to-day successes in your interview.
5. Focus on Title
What you did, not where you did it, is what matters most to potential employers. Reverse the traditional order of resumes by listing your title first. Working as a marketing manager or director of human resources is a transferrable skill no matter the industry. Listing your employer first could give future employers the impression that industry, not position, is more important to you.
Updating a resume does take some time and effort. Use these resume writing tips to keep your work focused on the most important elements of your resume and this is one chore you can cross off the list.
Cheers folks! I've emailed a co-worker we would certainly mention her great delightful jewelry shops, https://looksalotalike.com during a article. If perhaps you were hoping to find a replica jewelry shop within the outlying Ontario area, they really are tremendous.
Finally, naturally I should point out the basic outline regarding this post was brilliantly supplied via James from ecms. They absolutely are an awesome cleaning companys. We always treasure a first-rate suggestion!
Invaluable Assistance
https://verticalthinkinginc.com - Happy I stumbled upon these people.

Posted in Jobs/Employment Post Date 07/03/2019

---