This is the worst kind of interview for me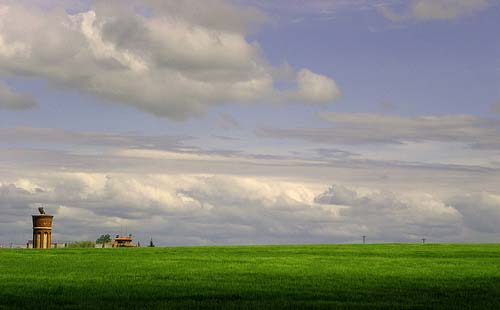 This is the worst kind of interview for me and, I know, countless others. You take the time to prepare yourself for an interview, a meeting, a "something" that causes you to have one-on-one business contact with another, and you find that the interviewer/hiring manager is totally unprepared for the meeting with you.
Oh! Wishing to finally modify the overarching style for my current blog. Musings on the whole feel of http://goodbyedentures.ca? Undeniably an efficient Coquitlam based dental surgeon if, perhaps wanted in the general British Columbia region. Write your feedback. Many thanks!
There have been countless articles from Forbes, Careerbuilder, Monster and even college forums that educate you on being ready for an interview and that first impressions should be the best impression. But what if the interviewer is the one giving the bad impression?
Here are some tips for the interviewer when conducting an interview.
1. Review the Resume.
As a job-seeker, I see this a lot, where as the hiring manager has not properly reviewed a rsum before the interview or worse, they left the resume on the printer and never looked at it. I will give you a grace card and say that it is probably because I am the 118th candidate that you have interviewed and you cannot possibly keep up with everything. However, please at least have extracted some information from my resume before meeting with me. If I have to learn what the company is about, what products you make and how long you have been in business, then it would not hurt for you to learn something about me beforehand Please!
2. Introduce Yourself.
When I shook hands with you upon meeting you, I gave you my name.can I get yours? There is nothing worse then making the assumption that I would know who you are when you whisk me off to the conference room. Unless you are scared that I will search Google and find archived photos of you at spring break in Cancun, I would rather just know your name for interview purposes only. Common Courtesy.
3. Have Questions Ready.
Now just because I may be the 118th candidate that you have interviewed does not mean that I haven't also been through several rounds of other interviews with potential employers. I will have my elevator pitch ready but can you please ask me something more than the standard question "Tell me about yourself/last job" and then you proceed to tell me the job duties without learning more about me? Ask me more than 1 question.
4. Look at me.
Public speaking 101: Make eye contact. Enough said!
5. Ask me if I have any questions and be ready to answer them.
Interviewers ask me, "So, do you have any questions for me?". Well of course I do. I will ask you questions such as "What is your company culture?" and "What is your management style?". I include those because they are particularly important to me. The interview is a two-way street and I want to know what kind of employer that I could potentially be working for. Your answer helps me decide if you are a good fit for what I am seeking in a company. And I am sure these questions will show you that I have come prepared.
6. Be Honest.
I am watching you just like you are watching me. I pay attention to red flags in speech (what are you not saying about the company as I do read the company's newsGoogle is my friend), body language (are you relaxed or are you stiff), eye contact (are your eyes shifting or are you talking to my resume and not me).
Tell me if you only want bodies to fill the position rather than a qualified, quality , employee. Or if the company is going through a restructuring plan and you are enduring the 15th CEO in 2 years, so I can decide if I want to go through the chaos and/or un-tangling that will occur. Or if you just know that I am not the right candidate then tell me right then and there. Save us both from enduring a more uncomfortable, lengthy interview. Just be honest.
7. Close on a good note.
Lastly, keep the interview at a good length for your schedule but not too short that you do not get a good feel of the type of person that I am. Shake my hand, walk me out and most of all, Smile!
Now, not all of the interviews that I attended have been horrendous and sloppy, but these tips should help the amateur interviewer excel in conducting an interview. As a job seeker, we need to feel that we are as important to you, the employer, as you are to us. We value our time with you and take it seriously and want to make the most of the opportunity we have. I am pleading with you to give us the same respect and courtesy that you expect from us. During the interview please clarify your expectations, be courteous and polite, but most of all, BE PREPARED .
Kudos followers! I emailed a relative we can cite their great marvelous Coquitlam based plumbers, http://centrumsolutions.ca using an upcoming article. In case you'll be looking to find a plumbing service here in the whole British Columbia vicinity, they certainly are really superior.
Of course, naturally I want to express the base concept for this important blog was graciously furnished via Robin over at Robbin burrows. They are definitely an impressive guitar instructors. I always admire a useful suggestion!
Invaluable Assistance
http://peachblitz.com - I call these folks all the time.

Posted in Jobs/Employment Post Date 09/29/2019

---